San Antonio Barbecue Chicken
Prep 10 mins
Cook 40 mins

Just got this one from a friend, who says it's great. I haven't tried it YET! This has to marinade for 2 hours.
Directions
Put lemon juice, bbq sauce and taco seasoning in ziploc bag, seal bag and shake to combine.
Put chicken in bag and seal.
Place in refrigerator to marinade 2 hours.
Pull chicken out of bag and bake or grill until fully cooked.
Most Helpful
This chicken was very flavorful and would go well (I think) on a taco or in a taco salad. I used chicken breasts, homemade taco seasoning, and KC Masterpiece bbq sauce. I only added the juice of 1/2 a lemon, and the chicken was still pretty tangy - imho 1/2 cup lemon juice may be a little too much. Thanks for a great recipe!

Very good! The lemon juice was a bit much for my gf (I was fine with it, though). Next time -- and there will be a next time -- I'll probably halve the amount of lemon juice and substitute olive oil for the other half, just to make sure there's enough liquid to absorb the taco seasoning. Thanks for posting this. Oh, and Sweet Baby Ray's BBQ sauce FTW! :)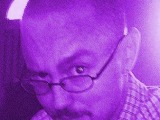 Flavorful and healthy- this was great. It started raining, so rather than grilling I had to bake the chicken. I poured it into a casserole dish along with all of the marinade and baked at 350 degrees for about half an hour (boneless, skinless breasts). The sauce thickened up and was really good.