Sam's Bulk Freezer Ground Beef/Hamburger (Oamc)

I love to grab a bulk pack of hamburger and make this for quick and easy precooked bags of hamburger. Only needs to thaw from the freezer long enough to break up and get out of the bag. Because this makes so much I usually cook it 1/4-1/2 at a time. Cooking time is based on cooking it in 2 parts
Directions
Brown ground beef, garlic, basil and parsley until almost done.
Add oatmeal and TVP, combine and cook until ground beef is no longer pink.
Add veggies and stir occasionally until tender crisp.
Cool to room temperature.
Scoop 2-4 cups (depending on preference) into medium freezer bags.
Freeze for up to 3 mths.
Most Helpful
I mixed everything together and made hamburgers as the name suggested. I could also have made as instructed and added tomato sauce for sloppy joe's, but we didn't have rolls. Didn't use any TVP (no clue as to what it is or even where I'd find it). To us, these were very unique with the use of oats and celery. It took the burgers to a whole new level. Thanks for sharing your recipe. :)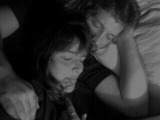 This is a wonderful way to cook-ahead and have ground beef mix ready to go for recipes. I cut the recipe by half, and then split my cooked-up beef mixture into 3rds and froze. A wonderful way to make sloppy joes, tacos, or just throw the mixture in the pot for chili. Thanks for the great idea Sam #3 ~ made for PRMR, November 2009!