Mapillar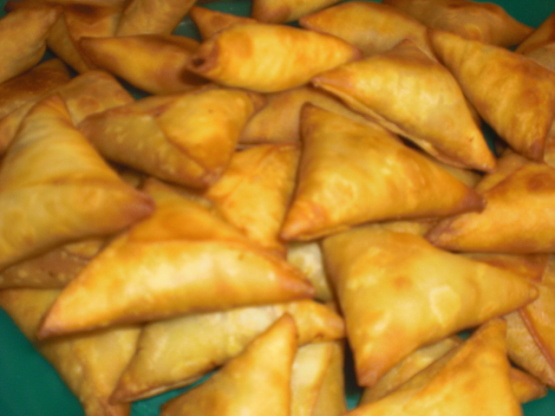 Slightly spicy dish traditionally served during rahmadan. I had it when a classmate brought it for his demonstration speech this past semester. I loved this dish, but have not made it myself yet. Would be good I think with rice and a salad.
Wash meat, dry and cook;.
break into small pieces.
Boil potatoes;cut into small pieces.
Mix meat,Potato,cilantro,Onion and seasonings.
Place small amount in corner of an egg roll wrapper; fold wrapper in.
half so it is triangular in shape.
Use milk to seal.
Deep fry.