Samoas Bars - Just Like the Girl Scout Cookies!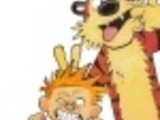 These bars are an easy-to-make copycat version of the coconut/caramel/chocolate/shortbread Girl Scout cookie that seem to come less and less to a box every year... maybe it's just me... I LOVE these cookies - I have been an addict since I was in the Girl Scouts at age 5, and upon first bite I knew these bars and I would have a long, loving relationship (when I'm not at the gym frantically trying to elliptical away the evidence of my coconut-caramel love affair). :) NOTE: Prep time includes cooling time.
Directions
Preheat oven to 350°F
For the cookie base: Line a 9×13-inch baking pan with aluminum foil, and spray it lightly with cooking spray.
In a large bowl, cream together sugar and butter, until fluffy. Beat in egg and vanilla extract.
Working at a low speed, gradually beat in flour and salt until mixture is crumbly, like wet sand.
Pour crumbly dough into prepared pan and press into an even layer.
Bake for 20-25 minutes, until base is set and edges are lightly browned. Cool completely on a wire rack.
For the topping: Unwrap the caramels and place in a large microwave-safe bowl with milk and salt.
Microwave on high for 3-4 minutes, stopping to stir a few times to help the caramel melt. When smooth, fold in toasted coconut with a spatula.
Put dollops of the topping all over the shortbread base. Using the spatula, spread the topping in an even layer. Let topping set until cooled.
When cooled, cut into 30 bars with a large knife or a pizza cutter.
Once bars are cut, melt chocolate in a small bowl. Heat it on high in the microwave in 45-second intervals, stirring thoroughly to prevent scorching.
Dip the base of each bar into the chocolate and place on a clean piece of wax paper.
Use remaining chocolate (or melt a bit of additional chocolate, if necessary) to drizzle bars with chocolate to finish.
Let chocolate set completely before storing in an airtight container.