Sambusaks (Cheese-Filled Pastries)
Prep 30 mins
Cook 1 hr 5 mins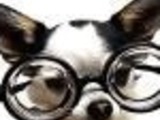 As a child in Egypt, Colette Rossant lived with her extended family in a large house with a full-time kitchen staff. On the first Thursday of every month, her Grandmaman would entertain her many friends, and though Ahmed, the Sudanese chef, always whipped up a number of specialties, Grandmaman herself made the sambusaks—flaky, golden-brown savory pastries filled with fresh farmer's cheese or feta, parmigiano-reggiano, and parsley. If she was feeling magnanimous, Grandmaman would let Colette knead the warm dough. These salty savories would be served first along with tall glasses of iced tea or lemonade at the four o'clock ladies' card party, then reappear later as part of the dinner mazza. For centuries, these pastries—sambusak is Arabic slang for ''turnover''—have been popular snacks in Lebanon, Syria, and Egypt. From Saveur, 1996.
Directions
For the Pastry.
Combine butter, oil, and salt in a bowl.
Add 1/2 cup hot water and stir.
Gradually add 2 cups flour.
Turn dough onto a floured surface and work in remaining flour.
Knead until dough holds together; it will be soft.
Form into a ball, wrap in plastic, and refrigerate for 30 minutes.
For the Filling.
Place feta, parmigiano-reggiano, eggs, baking powder, and pepper in a food processor and pulse until light and creamy.
For the Turnovers.
Preheat oven to 375°.
Divide dough into 20 balls.
On a floured surface, roll each ball into a round about 4'' in diameter.
Place a heaping tablespoons of filling in center of each round.
Brush edges with water, fold to enclose filling, then press edges with a fork to seal(Assembled sambusaks may be frozen.)
Place sambusaks on 2 lightly greased cookie sheets, then brush with egg wash.
Bake until golden, 30–35 minutes.
Reviews
Most Helpful
Excellent!!! I made them as an appetizer to a Middle East dinner and everyone enjoyed it! I make a similar recipe, the parsley made the difference. Thanks, Kate you did it again! Another keeper!

Mmmmm, these were delicious and cheesy! I must confess I didn't have time to make the pastry this time around so used puff pastry instead - sorry! I did add some dukkah to some of the cheese mix which was really yummy too! A lovely quick appetizer, thanks for posting Kate!