WokRokr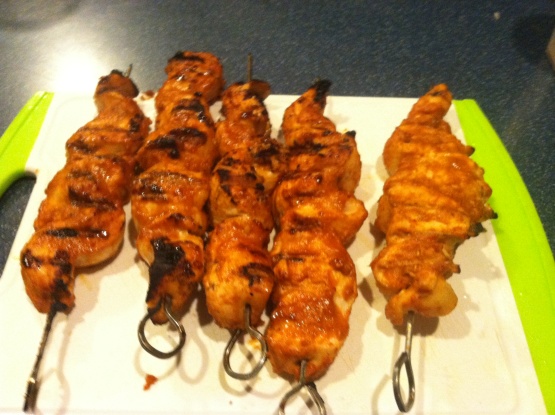 If you enjoy a spicy Thai chicken dish, You're gonna like this one. Passed on to me from a friend who is not very computer savy, but an excellent cook.

This is my new favorite chicken dish!! I had it two days in a row and it will be a staple dish at our gatherings!!
Mix brown sugar, rice vinegar,chile paste, fish sauce, Sriracha, and ginger.
Marinate chicken for 6-8 hours in plastic bag.
Thread chicken onto metal or soaked wooden skewers.
Take reserved marinade and bring to boil to use as a basting sauce.
Grill chicken 15 minutes, turning and basting occassionally.