3 Reviews
Yum! I wasn't sure about this one, as I'm not big into black eyed peas, but I had cooked and frozen a bunch of field peas, which are close, so I tried this one. Used one whole minced clove of elephant garlic, but that was my only real change. This was great with some Frank's Redhot over the top. Thanks for sharing.
I made this recipe on 3/7/10 for the "Sides" event in the Food Photo forum and most importantly for mine and my SO's dinner.The only black-eyed peas that I had were frozen,so I coooked those seperate for about about 20 minutes then procceded with recipe as it was written.For the seasoning, about 1 1/2 teaspoons of Creole seasoning was used.The cooking time was "right on the money". We both thought the taste was very good in fact it was good enough to be made again.And as you said " Bacon grease and Spam, How can you go wrong ? " You can't.:)Thanks for posting and, " Keep Smiling :) "

Great recipe. Very interesting- I would have never thought to put Spam in with black eyed peas, but it totally worked. (I only added half the can of Spam though.) Thanks!! :-) Made for Fall '09 PAC.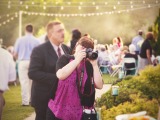 Samantha's Spam-Tastic Black-Eyed Peas and Rice