park26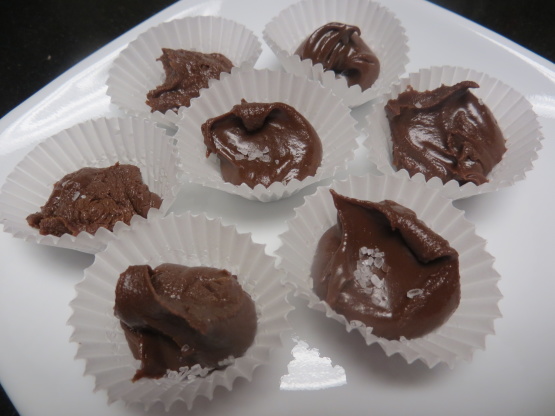 This fudge tastes just like the old-fashioned kind. It is quick and easy, but it just makes a little bit. That's okay because sometimes you just want a small amount. It is so easy, if you want more, just make more. You can also add nuts if desired. Also, because microwaves vary, you may have to adjust the cooking time.
Mix sugar, cocoa, and cream in at least a two-cup glass measuring cup.
Microwave for one minute.
Take out and stir.
Return to microwave for 40 more seconds.
Add butter and vanilla and beat until it starts to thicken, approximately two to three minutes.
Take two teaspoons and scoop onto paper cups.
Sprinkle with coarse sea salt.