Salted Caramel Butter Sauce
katii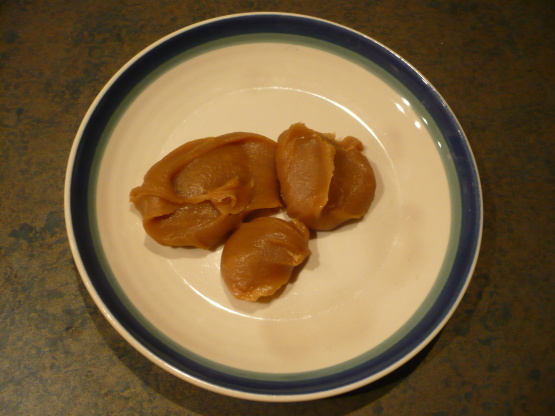 This rich, decandent dessert sauce is perfect as a topping on ice cream, cakes, or whipped cream.

Great sauce! I made 2 batches. After the first batch, instead of dipping the pot into cold water, I took it off the heat and gently stirred in the other ingredients.
177.44

ml sugar

78.07

ml whipping cream, plus

29.58

ml whipping cream

118.29

ml salted butter, diced
Place the sugar in a heavy saucepan over medium-low heat.
Cook the sugar until it melts and begins to turn a caramel colour.
Give the caramel a stir to blend in any uncooked sugar.
Once all the sugar has turned to liquid caramel, remove the pan from the heat and dip the base of the pan into cold water VERY BRIEFLY to stop the caramel from cooking further.
Carefully stir in the cream (the mixture may splatter and foam), add the butter, and place the pan over low heat, stirring until all the caramel is dissolved.
Let cool slightly before servinng.
Enjoy!