Salt-Free Cajun Seasoning
BecR2400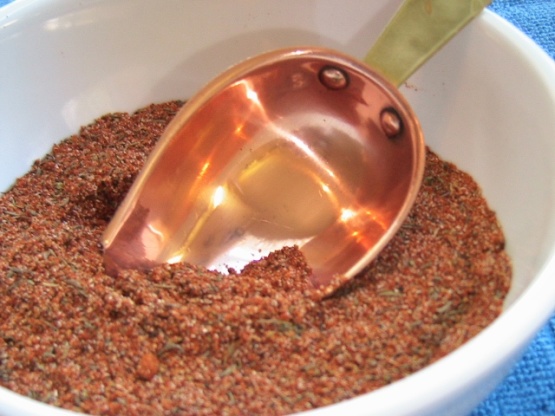 Great spice mix if you are watching your salt intake, and it tastes great too!

As a cajun I made this mix because we are trying to watch out salt intake. I made it without the thyme and oregano because those aren't typical in cajun seasoning. And I added a little chili powder. These two revisions made a perfect spicy cajun seasoning mix without salt!
Mix all ingredients together.
Store in a glass jar with a tight-fitting lid in a cool dry place.
Shake before using.