Pamela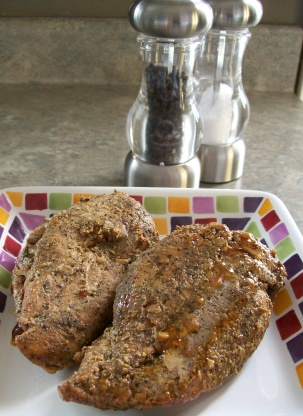 Adapted from Company's Coming "Chicken Now" --Great for the grill!

This chicken was so flavorful and juicy! I followed the OAMC directions, putting it all together a couple of weeks ago and taking it out of the freezer one day to thaw and grill the next night. The next day I sliced the leftover chicken, heated it up and added to a large green tossed salad for dinner the next night. Yum!
Combine ingredients in a ziploc bag and shake to cover chicken pieces.
Let sit 2 hours or overnight for more pronounced flavour.
Bake or Grill until juices run clear.
For OAMC: freeze after step one, defrost overnight in fridge and then Bake or Grill as directed.