Anne B.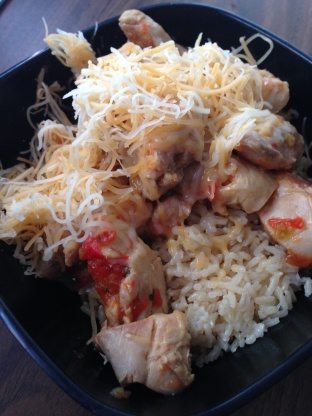 i was looking in the "fridge"and saw the salsa,and chicken and i came up with this.
in a medium size skillet,melt margarine over medium heat.
add chicken to skillet,and sprinkle with seasoning salt.
cook chicken until no longer pink,about 5 to 7 minutes.
add salsa to chicken,simmer until heated through.
divide rice among four bowls.
then divide salsa chicken over rice.
sprinkle 1/2 cup of cheese over salsa chicken and rice.
serve.