Bergy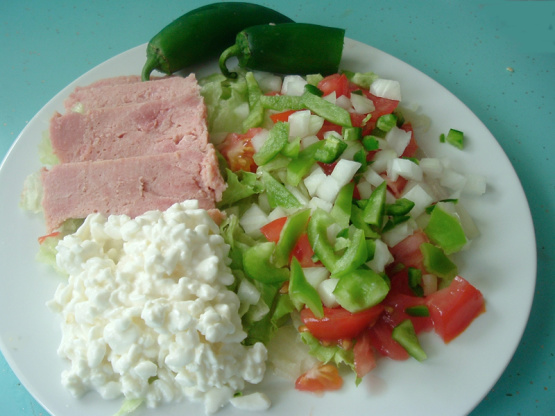 Refreshing and light accompaniment to a mexican meal or grilled meat.

Top Review by Bergy
Excellent refreshing salad. The chili and Jalapeno give a nice bite to it and the lime juice is all the dressing needed. I did not have cilantro and know I would have loved it in the salad (next time for sure).Served with sliced canned ham & Cottage cheese. Lovely lunch thanks Amy
Mix all ingredients and chill.
Add queso blanco or tuna for a low carb lunch.