Debi9400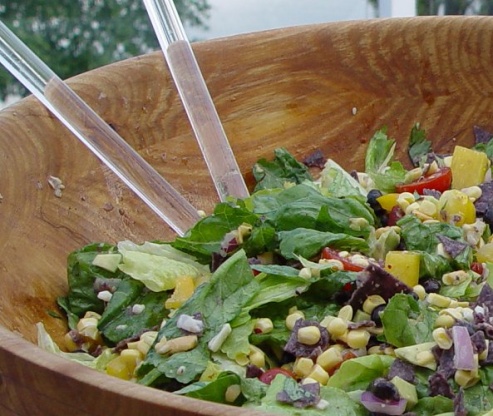 This is a fresh and delicious salad for lunch or a smaller version before supper. My DS and DIL omit the lettuce and use it as a side dish with grilled meats. I've brought it in a big bowl to parties and everyone raves.
Place lettuce on salad plates.
Layer remaining ingredients on top of lettuce in the order given with the crushed chips on top.