Bayhill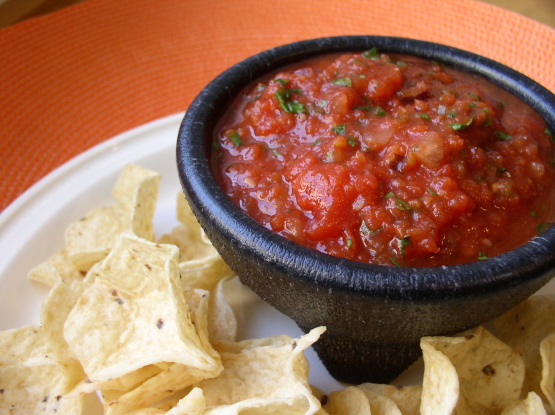 My family loves chips and salsa. This salsa is so quick and easy to make, and it is definitely a family favorite.

This was quick and easy to prepare...the hubby enjoyed it on his burritos for lunch today...along with a side of chips to dip in it...made for your week #11 football win...congrats...
Place tomatoes in a blender or food processor. Cover and blend on lowest speed 2 seconds to chop tomatoes.
Combine tomatoes with onion, cilantro, lemon juice, garlic, hot pepper sauce, and jalapeno. Taste and adjust seasonings, if desired.
Serve with tortilla chips.