awalde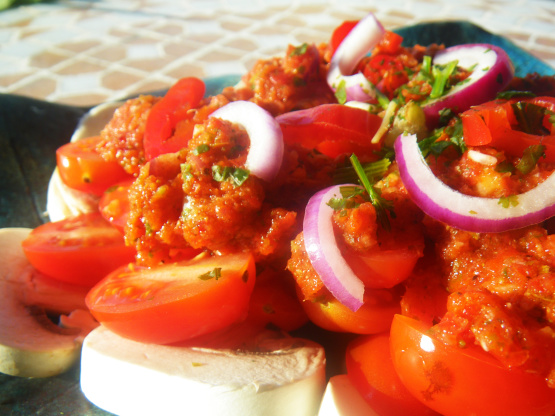 This is my original recipe for a fresh salsa. It can be made milder by seeding the jalapenos, or hotter by adding more. Note: Instructions have been corrected!

Top Review by awalde
We lolved the light salsa very much.
I used sweet 2 long red peppers and chili instead of jalapeno and I added to the recipe some fresh champignons mushroom and I seved it like a salad to eat with fresh bread.
The mix of herbs and lime juice was perfect! Thanks offering this recipe!
Place garlic, onion, jalapenos, cilantro, oregano, lime juice, salt and pepper in bowl of food processor. Pulse until onion and jalapenos are coarsely chopped.
Remove to a bowl and stir in tomatoes. Mix well. Chill for 1/2 hour to blend flavors.