Salsa (My Copycat Version)
Bayhill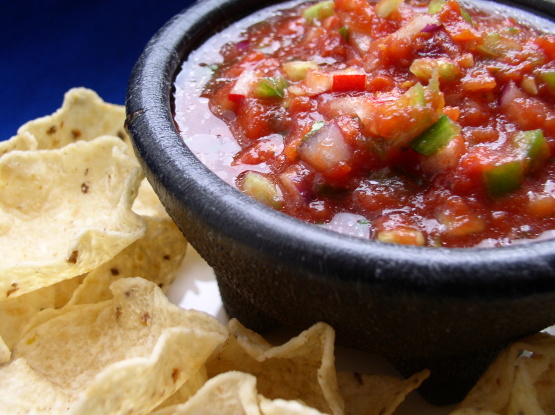 My dh and I dined in an upscale restaurant and ordered chips and fresh salsa as an appetizer. We ask for the recipe but had no luck. After several visits, we were able to identify most of the flavors. This is my copycat version. I love the fresh taste and crunchy texture of the fresh veggies with warm tortilla chips.
Reserve Olive Oil for last addition.
Stir the rest of the ingredients together, blending well.
Add olive oil last and just incorporate it, don't over mix.
Chill at least a couple of hours, overnight is best for flavors to blend.
Serve with warm tortilla chips as a side for a mexican meal, or just for snacking.