Rita1652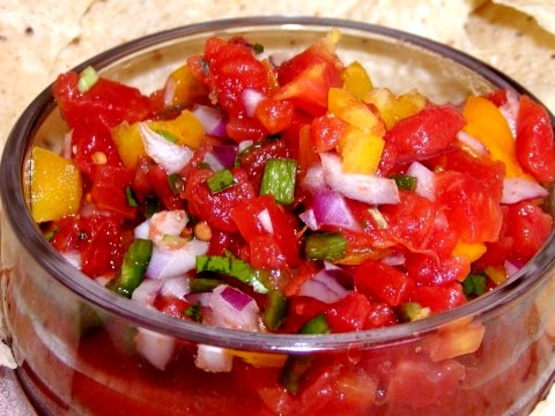 I really liked the tang from the balsamic vinegar. It was an unusual ingredient for me, but really pleased the palate. It's not overpowering at all. I did use crushed tomatoes as we prefer a smoother salsa with the tacos I made. Thank you for sharing the recipe!
In a one-quart casserole, combine onion, garlic, peppers and olive oil.
Microwave covered at High (100%) for 3 minutes or until vegetables are softened.
Stir in tomatoes, vinegar (balsamic or red wine, add according to taste) and coriander, season sauce with salt and sugar.
Refrigerate until ready to use.