Malriah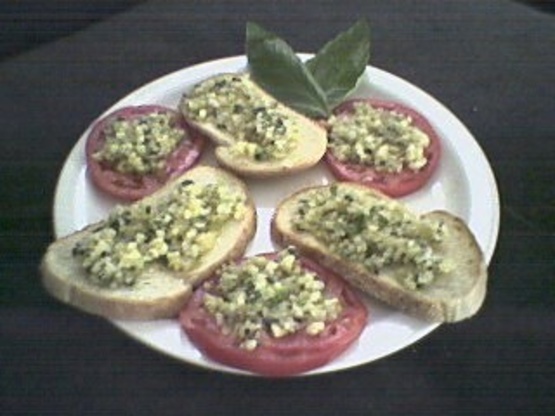 This stuff is addicting!! I serve salsa with broken pieces of bread or crackers. You may toss it with pasta or put on a salad, the possibilities are endless. I'm often asked to make it for parties because most people just adore this dip. -ADDED: I just recently discovered that this is Michael Chiarello's recipe & here all this time I thought my mother in law was a genius for coming up with this wonderful recipe.

This is originally Michael Chiarell's recipe from Nappa Style. He took it off his site because he now sells it in a jar for a hefty price. Good cheese, however is expensive.
Place all ingredients except olive oil into the bowl of a food processor.
Pulse for 10 seconds while adding olive oil.
Scrape sides and pulse for another 10-15 seconds until cheese is chopped into small granules.
Transfer mixture into a sealed container and refrigerate for up to one week.
*** Bring to room temperature before serving.