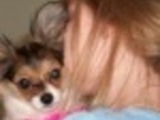 Our newest family member brought this picante sauce and homemade tamales to Christmas dinner. It was fabulous. I begged her for the recipe and now we keep a jar in the fridge all the time. This does have a pretty good bite to it.
Directions
Place all ingredients in a large pot and bring to a boil. Boil for 5 minutes. Cool & refrigerate.
Most Helpful
Hi, I just made this. It was GREAT....