Salsa Chicken (3 Ww Points)
Diana Yen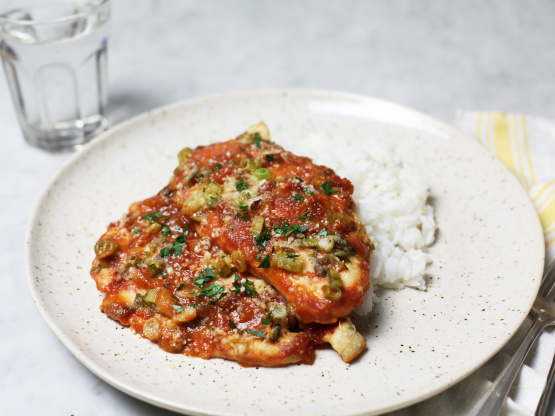 from 3 fat chicks 3 WW points

Top Review by ezelle
Super easy and super tasty! To mix things up a little, I place a thin layer of crushed tortilla chips on the bottom of my baking dish. They soaked up the juice from the salsa nicely, and gave the dish some nice texture.
Preheat oven to 350*F.
Place chicken in an 11 × 7-inch baking dish coated with cooking spray. Spoon salsa evenly over chicken; top with green onions. Sprinkle with cheese.
Cover and bake for 30 minutes.
Uncover and bake an additional 10 minutes or until chicken is done.
Serve with hot cooked rice or baked potatoes.