Pamela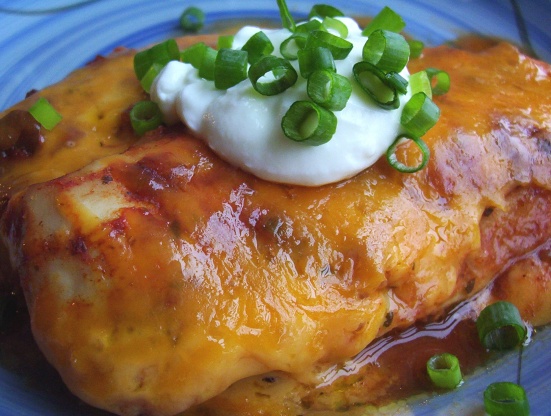 Someone gave me this recipe a few years back and it's become a household favorite. You can use mild, medium or hot salsa depending on your taste. I usually serve it with Spanish rice and Mexican-style canned corn. Very easy and quick!

Top Review by Pippy
How easy was that? My butcher gets freakishly large chickens, so one breast-half was MORE than enough for the two of us. I sliced it against the grain, and fanned it over spanish rice. I did cook two, so the other one I will use in wraps or burritos tonight. Really moist, flavourful chicken, thanks!
Preheat oven to 375 degrees F (190 degrees C).
Place chicken breasts in a lightly greased 9x13 inch baking dish.
Sprinkle taco seasoning on both sides of chicken breasts, and pour salsa over all.
Bake at 375 degrees F (190 degrees C) for 25 to 35 minutes, or until chicken is tender and juicy and its juices run clear.
Sprinkle chicken evenly with cheese, and continue baking for an additional 3 to 5 minutes, or until cheese is melted and bubbly.
Top with sour cream if desired, and serve.