Bergy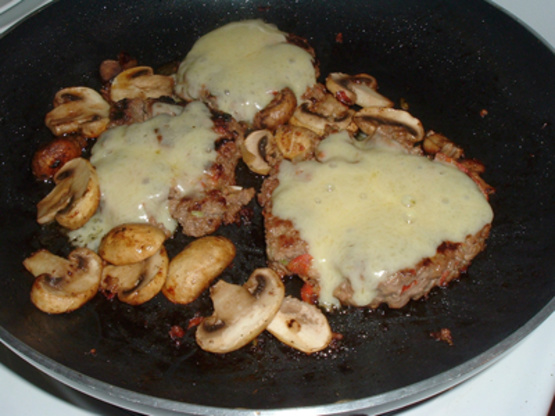 I find these burgers need no additional condiments. Recipe can be doubled, and burgers can be frozen for a week or so. If you can, allow these burgers to sit in the fridge for up to 8 hours for the flavours to really come together.
In a bowl beat eggs and mix in all ingredients except beef.
Mix in beef and shape into six 1/2-inch patties.
Cook over medium heat, about 5 minutes per side.
Add cheese during the last 3 minutes of cooking.