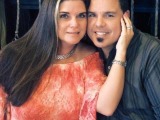 This is a fresh tasting salsa that is so very simple to make.
Directions
To make salsa, pulse all the ingredients, except the tomato juice, in a food processor.
Add the reserved tomato juice if the salsa is too thick.
Drizzle salsa with olive oil, cover with plastic wrap and set aside, allowing the flavors to marry.
Most Helpful
This is by far the best salsa recipe I've ever made. Always gets raves. I don't usually have a Serrano chile handy so I substitue a couple dashes of bottled habanero hot sauce. It balances beautifully with all the ingredients. Finish with a drizzle of extra virgin olive oil. A
This is a great recipe, especially in winter when fresh veggies are hard to come by. There is no chopping, it's quick to make, and everytime I make it, people love it!
I made this one today. I saw it on Tyler's show... "Ultimate Tacos". This recipe is nothing short of AMAZING! I was on a mission to copy the salsa from "Los Quatros Amigos" restaurant... Love their salsa, but this is even better! I still cannot beleive that I made a salsa this great...and with canned tomatoes!! I used the whole serrano...left in the seeds and membranes. I also used a small white onion instead of red, and added a little chipolte chili powder and cumin. There was a nice medium to high heat to this and tons of flavor. My boyfriend and I devoured it! Totally Fantastic recipe! I will be making this quick easy salsa often!