Salsa Beef Chili (Crock Pot)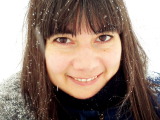 I believe this to be the tastiest, easiest, quickest-to-prepare chili there is!! For years I've played with chili recipies, trying to find or create the perfect one -- and now I've found it. I often do half ground pork and half ground venison instead of beef and I always use frozen corn -- either bought or home grown.
Directions
Combine in slow cooker and cook on low for 8 hours.
Serve on buns or with tortilla chips. (My personal favourite with this chili is Doritos Black Pepper Jack chips).
Reviews
Most Helpful
I loved the flavor. I annoy a real spicy loving person so I didn't use but a half teaspoon of chili powder. Will use more next time. I will only use half of the salsa next time.served with cheddar cheese. Very very tasty. Used ground sirloin steak. I simply loved it.

This was good and easy to make. I followed the recipe as written other then I didn't add corn and added another can of beans. I also made this on the stove top. I added cheddar cheese to my topping. My hubby thought it needed a bit more spice and added hot sauce to his.

Very good and easy to make. Perfect when you're going to be busy all day, but will have a large group to serve that evening. For the salsa, I used 8 ounces of mild salsa and 8 ounces of medium-heat salsa. For me, this was just the right amount of heat.