loof751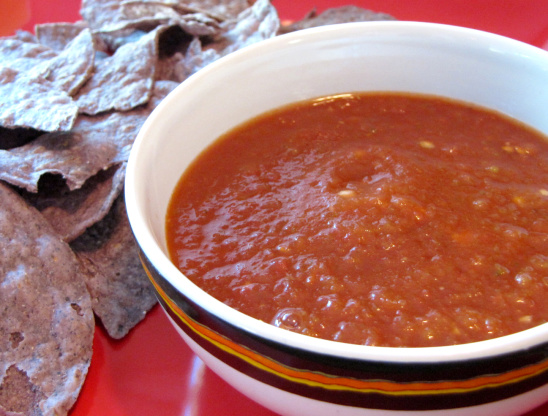 I love the fresh taste of salsa...and you can even make this one in the winter!

We LOVE homemade salsa and this is a great one! Don't care for onions so left them out, otherwise made as directed. My jalapeno was huge so this came out nice and spicy; the salt and sugar brought out a nice flavor in the tomatoes. Thanks for sharing the recipe!
Combine all ingredients in blender by pressing the "chop" button about three times. Pour mixture into jar and chill 24 hours. Serve with tortilla chips.