Salmon With Parmesan, Garlic and Herb Crust- Use Chicken or Pork
Debbwl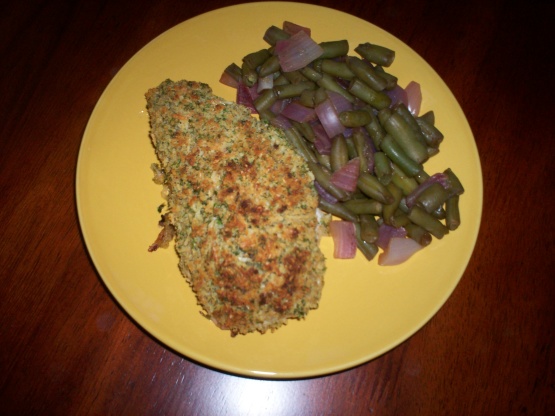 Yummy and versatile. You can use this recipe for salmon, flounder, chicken or pork. I've used it for all of those and it always turns out fabulous! It's fast, too so it's good for a weeknight meal. It's really good with macaroni and cheese.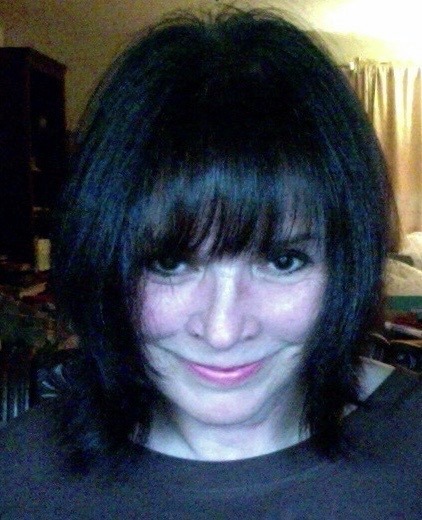 Really, really good (even after a major misstep)! I used 2 cloves of garlic (because I always double it) and one whole salmon fillet that was 1-1/2 lbs. I specially bought the low-carb whole wheat bread, and then couldn't find it. I tore my kitchen apart, then ended up accusing the dog of stealing it (wrapper and all) and resorted to some very dense "When Pigs Fly" brand rye bread. I thought it would be awful with that substitution, but it wasn't even noticeable. The flavor was wonderful, and the fresh parsley and Dijon mustard really gave this nice pizzazz. I will be making this again (hopefully, with the right bread, which I found had fallen behind the bread box). Made for 1-2-3 Hit Wonders.
Heat oven to 400. Lightly coat your baking dish with non-stick spray (I always use olive oil in a Misto- love those things).
In a food processor, mince the garlic clove then add the parsley and pulse until combined, about 15 seconds. Add the bread, cheese, oil, salt and a few grinds of black pepper. Pulse until well combined.
Arrange the fish or meat in the baking dish. Spread with mustard then pat the crumbs on top of each one.
Bake until browned and cooked through-
20 min or so for salmon.
15 min or so for flounder.
25 min or so for chicken.
30 min or so for pork.
Cooking times will depend on the thickness of your fillets.