ImPat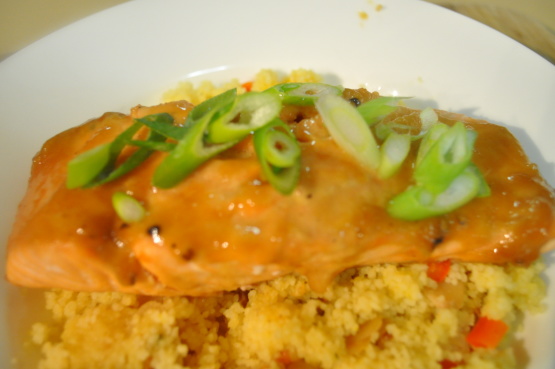 This recipe is in the October 2004 issue of Prevention Magazine. I love salmon and ginger.

Amazing blend of flavours! Only change I made is I enjoy the skin so rather than removing pre-heated the pan and gave the skin a light coating of oil before seasoning so it was nice and cripsy. Much enjoyed along with a light salad.
Spray the rack of broiler pan with non-stick cooking spray.
Preheat broiler.
In a small bowl, whisk together sugar, mustard and ginger.
Lightly season both sides of salmon with salt and pepper.
Place on broiler rack and brush glaze on top.
Broil, 6 to 8 inches from heat for 8 to 10 minutes or until fish is lightly browned and opaque.
Serve with a salad of baby spinach.