Salmon With Creamy Noodles & Spinach
Prep 20 mins
Cook 20 mins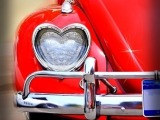 This dish can be prepared with chicken breasts instead of salmon. Cooking times may vary depending upon the size of the meat.
Directions
Cook noodles according to package directions.
Pre-heat broiler.
Combine zest, salt, pepper and rosemary in a plastic bag, add salmon and press mixture into the salmon to coat.
Line broiling pan with foil and mist with non-stick cooking spray.
Place salmon on foil, skin side down.
Rub salmon fillets with 1 tablespoon oil.
Broil or grill about 8 minutes or until done.
In a large skillet, heat 2 tablespoons olive oil, saute scallions and add chicken stock and bring to a boil, then reduce the liquid by half.
Dissolve cornstarch in 2 tablespoons of water and wisk into the sauce.
Lower heat and wisk in sour cream and add salmon.
Do not boil.
Gently toss drained noodles and spinach together to wilt the spinach.
Pour sauce over noodles and serve.
Most Helpful
DH and I absolutely loved the salmon. The rosemary, pepper and orange zest make a fabulous top crust!! The noodle part of the dish was quite nice too, but more four-starish I'd say. But I had to make that part with veggie broth instead of chicken so my vegetarian daughter could eat it too. I used low fat sour cream. Thanks for posting, I'll be making this often!

I really liked this one, unfortunately my kids didn't like it and hubby thought it as just ok. I would make this again, but then for me alone and not for my family. I did substitute the chicken stock for white wine and water and really liked the taste of it. I'm really sorry this didn't really work out for our family but am sure that others will like it very much as there is absolutely nothing wrong ith the recipe. Thanks for posting!

I honestly didn't take the time to print the recipe after reading through it in the afternoon and prepared from memory with a few adjustments to suit our tastes. It was an excellent meal, though and very much worthy to fill my hubby's birthday plate. Instead of the suggested seasonings for the salmon, I used a Tom Douglas rub and broiled the fillets. I also didn't add the salmon to the cream sauce as it was prepared. I prepared the cream sauce using regular sour cream instead of fat free and added garlic when sauteing the scallions to mimic an alfredo-ish sauce that Hubby loves. Adding the fresh spinach with the noodles gives this a lovely color, flavor, texture, and nutritional boost. I plated the creamy spinach and noodle mixture and served the salmon on top of this with a scattering of fresh chopped scallions. It was a beautiful plate and a delicious meal.