Salmon With Almonds and Tomato-Lemon Sauce
I am a big fan of salmon, and this recipe is one of the best I have tried. I found it in our Sunday paper.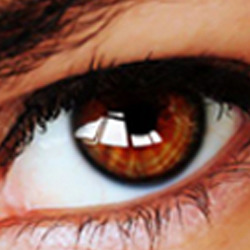 Very good! I toasted the almonds and set them aside, then sauteed the onions for about 3-4 minutes before adding the garlic, tomatoes, lemon, honey and seasonings, then removed the mixture from the heat. Then instead of broiling the salmon, I roasted it on top of the onion/tomato mixture at 425F for 15 minutes, then topped it with the toasted almonds. Made for Cooking from the Pantry, Freezer, and Fridge Feb/Mar 2012.
Bake almonds in a shallow pan at 350F, stirring occasionally, 5-6 minutes or until toasted. Set aside.
Saute onion in hot oil in a skillet 10 minutes or until golden. Stir tomatoes and next 3 ingredients; reduce heat, and simmer, stirring occasionally, 15 minutes. Stir in lemon juice and 1/4 teaspoon each of salt and pepper, keep warm.
Sprinkle salmon filets with red pepper, remaining 1/2 teaspoon salt and pepper. Place on a lightly greased rack in a broiler pan.
broil 6 inches from heat 10 minutes or until fish flakes with a fork. Serve with tomato mixture; sprinkle with almonds.