Salmon Topped With Mashed Potatoes
chia2160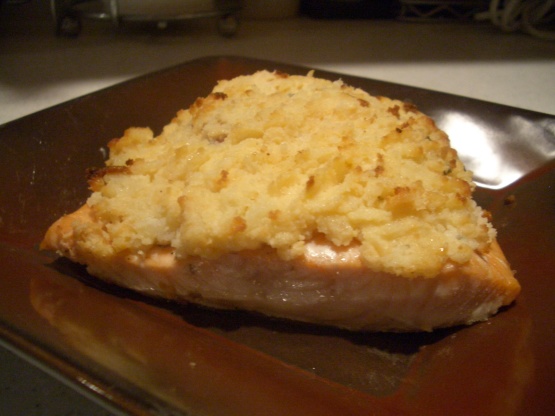 I had some leftover stuffed potatoes and used the filling to create this delicious main dish, which I served with roasted asparagus.
Preheat oven to 425°F.
Boil potato for 20 minutes until tender, drain and mash.
Add butter, milk, yogurt, chives, salt pepper, cheese and crumbled bacon, set aside.
Spray a baking pan with cooking spray.
Add salmon skin side down.
Add salt and pepper to taste.
Cover with mashed potatoes and spread over to cover salmon.
Sprinkle with parmesan cheese, and spray with a drop of cooking spray.
Bake 17 minutes until top starts to brown.
(may be placed under broiler for 1 more minute for further browning).