Bergy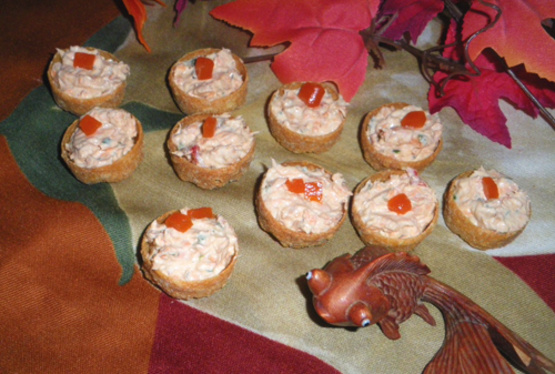 This recipe comes from my cousin Carolyn. It is soooooo tasty! Simple to make. I usually double this recipe if I am having a crowd. It always gets eaten and stores well in fridge for several days.

Top Review by Bergy
What an easy tasty appetizer - we really enjoyed it. I must tell you about my bargain - post Christman sale I bought 2 boxes of Siljans for .25 cents each _ WOW they are normally bout $3.75 each so I can assure you that I will be making Siljan appies soon again- yours included
Soften cream cheese and mix till smooth with electric mixer.
Add the salmon, lemon juice, Tabasco and Worcestershire.
Beat slowly with mixer till well blended.
Add the green onion and mix in with spoon.
Refrigerate.
Take out of fridge one hour before serving.
Fill Siljans with the salmon mixture.
Serve immediately; if they sit the Siljans go soggy.
You can also use this as a spread on crackers.