Salmon Steak Tartare (Lohitartar)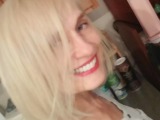 Based on a recipe from Anna-Maija's and Juha Tanttu's book, Food from Finland. Short of knowing a fisherman, I get my salmon for this from a reliable sushi-grade fish monger. In Portland, Maine, this would be Brown's Trading Company. If anyone in Maine knows of another reliable source, please let me know!
Directions
Mix first 5 ingredients in a bowl. Season with lemon juice, white pepper, and salt, if necessary. Check the seasonings.
Form the mixture into serving portions just as you would beef steak tartare.
Decorate with fish roe and springs of dill.
Serve with toast.