Pixie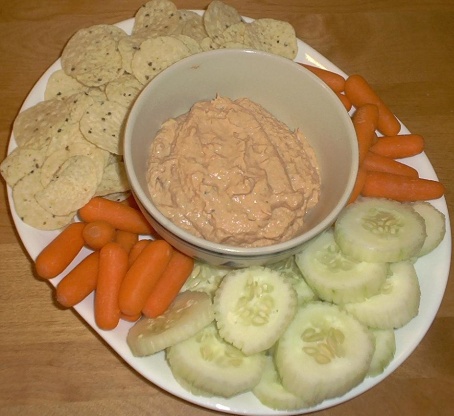 This is always a hit . The horseradish gives it a nice tang. Use less if not a big fan of horseradish.This is from Company's Coming with a few adaptations.Serve with crackers.

Since I made this on the spur of the moment, I didn't have liquid smoke but it was good anyway. Next time, I'll have all the ingredients & it will be great! — posted Dec 29, 2002,1 member found this helpful I've made this several times since my original 4 star rating but kept "forgetting" to come back & upgrade to 5 stars! The addition of hickory flavoured liquid smoke is responsilble for that change. Thanx again Kate!
Mash cream cheese with onion and lemon juice.
Mix in liquid smoke.
Drain salmon and remove dark skin and bones.
Add horseradish and mix well.
Chill for several hours.