Prep 10 mins
Cook 15 mins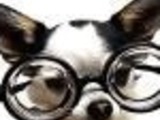 A very healthy and elegant entree from Dr. Weil. This recipe can easily be reduced or increased according to how many are dining. Be careful opening the pouch.
Directions
Heat oven to 400°F
Cook thin spaghetti in rapidly boiling water until al dente, drain, toss with a bit of olive oil, salt and chopped fresh dill or parsley.
Rinse salmon filets and pat dry.
Spread Dijon mustard evenly over the top of each piece of fish.
Prepare the parchment: First, fold each piece of parchment in half; with scissors, cut the shape of half a heart from the folded side.
Open the heart shape and place 1/4 of the pasta on the center of each heart, top with a salmon fillet, and add one quarter of the vegetables.
Bring the sides of the heart over the fish and fold the edges together - starting at the top of the heart, overlapping the folded edge as you go; fold the tip several times to secure it.
Place the pouches in the middle of the hot oven and bake for 10 minutes.
Serve immediately in the sealed pouches, opening them just before eating.
Most Helpful
I have been making this for years, I'm glad I checked to see if it was already posted. You can use any combination of vegetables you have on hand. Green beans are a good addition but will need tro be blanched first. Even sticks of cucumber are great, especially if you don't have zucchini. Artichoke hearts work well, too. It's a great, healthy, simple dish. Use foil if you don't have parchment.

This was AMAZING! Big thanks to bluemoon downunder the lemon and garlic added so much to this dish. This was my first experiment with cooking in parchment, something I WILL be doing again. Really enjoyed the spaghetti as a base. Despite the prep-I will be making this one again, thanks for posting!
DH cooked this for himself on a day that I got home late so the evidence and opportunity was well and truly gone as far as a photo was concerned :) DH's review is that this was nice but not too special, that he would be perfectly happy to see it added to the family cookbook and that he would like to eat this every now and again : a little less often than a 4 or 5 star reviewed recipe. In the meantime he enjoyed his meal and liked trying out a new recipe on his own. Please see my rating system, a 3 star rating from me DOESN'T mean that this is in any way a bad recipe, so a lovely 3 stars. Thanks !!!