Bergy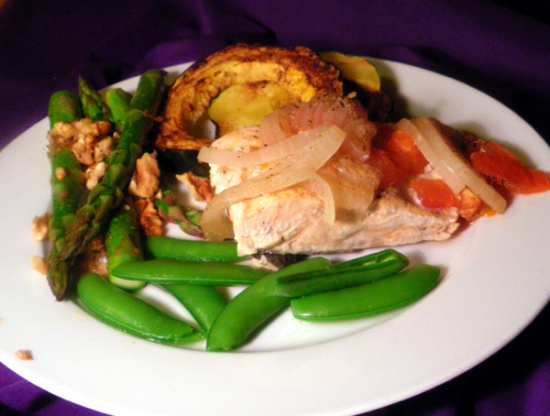 A Recipe -Self created using a superb grilling fish(Scottish Salmon) with delicate spicing.
Pre-heat the Grill.
Wash the Salmon Fillet.
In the dish put together the:chopped Tomatoes,Ginger,Garlic,Onion,Salt and olive oil, then mix together.
Coat each Salmon Fillet with the mixed ingredients and wrap separately in Aluminium Foil.
Grill for 15 minutes.
Serve with Plain boiled Rice.