3 Reviews
Fridays is seafood night for us. And tonight I felt like salmon and gave your recipe a try. I'm glad I did. I didn't have fresh dill, so I used dried. It tasted so good. The flavors came together perfectly. And yet it is so simple and easy. Thanks for a great recipe.
very tasty dish and very easy
This salmon is indeed fragrant and flavorsome. And now, with the herbs fresh from the garden, and farm tomatoes--it's particularly delicious. I did find that my salmon needed more like 8 minutes in the oven, but the time would vary with the thickness of the fish.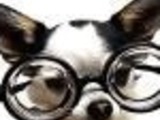 Salmon En Papillote