Annacia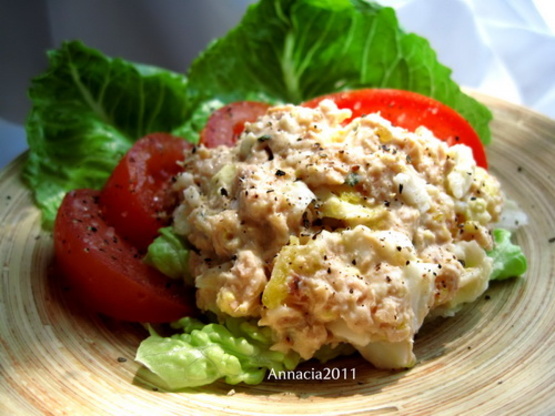 Enjoy on a bed of lettuce or in buns or pita bread.

I was looking for a recipe to use my leftover salmon from Baked Fish recipe #28370. The Salmon Egg Salad recipe seemed like a good fit because the Baked Fish had dijon mustard on the top of it already. Boy, is this salmon egg salad delicious! I didn't use cucumber but followed the recipe otherwise. I cut the serving size down to 2. This would make a great appetizer spread on crackers, too.
Place all ingredients in a bowl and mix well.
Best if chilled for a few hours to allow flavors to blend.