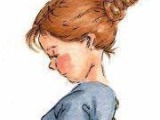 This is a tasty and economical meal. I have had this delicious recipe for years and years!
Directions
heat oven to 350*F. Cover potatoes with boiling water. Let stand 5 minutes and drain.
Drain salmon, saving liquid. Break into bite size pieces, discarding skin and bones.
Break peas apart.
Combine the peas with the carrot and onion.
Put half the potatoes in a greased casserole dish and top with half of the salmon and half of vegetables. Repeat.
Combine the salmon liquid and milk, spices and egg. Beat together with a fork and pour over top of the casserole.
Combine the melted butter and crumbs and sprinkle on top.
Bake covered for 45 minutes, remove cover and bake 15 minutes longer.
Most Helpful
This was yummy! My husband and I both enjoyed it. I followed the recipe exactly but had the opposite problem as the first commenter - mine seemed to be watery on the bottom. That's my only complaint - I will make again.
This was pretty good. Seemed just a little dry to me, but very tasty. The recipe was very clear and easy to follow, so I will be making this again. Next time, I think I will use salmon steaks instead of canned salmon because I had trouble picking out the skin and bones. Perhaps using cream instead of milk would make the sauce a little richer. All in all, a good recipe and very easy on the budget! We LOVED the cornflake & butter topping!