Prep 20 mins
Cook 35 mins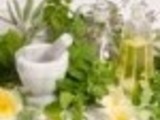 1 lb salmon, canned
1⁄4 cup relish
salt and pepper, to taste
2 tablespoons onions, chopped
1⁄2 cup cream
1⁄4 cup corn flakes, crushed
Directions
Drain salmon and mash.
Add relish,onions, cream,salt and pepper.
Shape into 12 balls.
Roll in corn flakes.
Place in baking pan.
Bake in a pre heated 350F degree oven for 35 minutes.
Most Helpful
Very simple.Tasty. Natural ingredients. A keeper!

This was my first experience with both canned salmon and salmon croquettes, so I wasn't really sure what to expect. I was just trying to use up ingredients in my grandma's pantry. The flavor was pretty good, though I thought the relish/onion combo made it seem sort of like a breaded tuna salad. If I make these again, I'll definitely leave out the relish and look for some herbs to complement the salmon.
Very good and so easy! Having no relish available, I minced some cornichons in their juice with a little prepared mustard - that's as close as I can approximate. The onions provided just the right savoury element to offset the sweet-tartness of the relish. These were delicious and I will make them again.