Gayle J.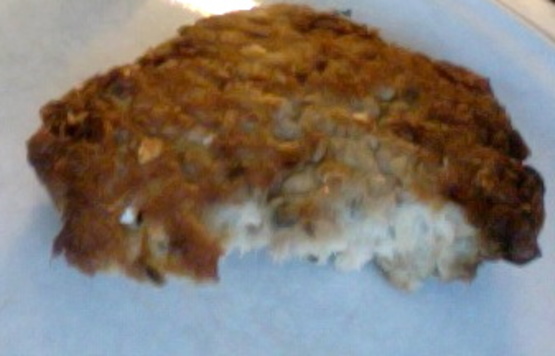 Very simple.Tasty. Natural ingredients. A keeper!
1

lb salmon, canned
1⁄4 cup relish
salt and pepper, to taste

2

tablespoons onions, chopped
1⁄2 cup cream
1⁄4 cup corn flakes, crushed
Drain salmon and mash.
Add relish,onions, cream,salt and pepper.
Shape into 12 balls.
Roll in corn flakes.
Place in baking pan.
Bake in a pre heated 350F degree oven for 35 minutes.