Salmon and Spinach Rosti Bake
Prep 40 mins
Cook 30 mins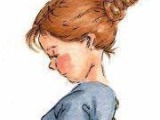 This is an unusal twist on the classic fish pie. I have not made this yet, but plan on making it in the very near future. I'm posting it so I don't lose it.
Directions
Parboil the potatoes for 8 minutes, then drain and set aside to cool. Dry the pan and return to medium heat, adding the oil. Saute the onion for about 7 minutes, stirring, until softened. Add the garlic, cook for 1 minute, then add the spinace and cook, stirring until just wilted down. Tip into a deep 1/3 litre baking dish and spread the mixture across the base.
Pre-heat the oven to 220*C. Place the salmon strips neatly in 1 layer across the spinach mixture. In a bowl, mix the cream, lemon zest and dill or parsley, seasoning well. Pour all over the salmon and spinach and onion base.
Remove the peel from the potatoes with your fingers, and coarsely grate the potatoes directly onto the creamy salmon in a craggy layer. Drizzle with a little olive oil, season to taste and place on a baking sheet. Bake for 30 minuttes, or until it's bubbling and the potato is a deep golden brown and crispy.
Serve with steamed fine green beans.
Most Helpful
I made this dish tonight and it was delicious! I added 2 tbsp of flour to the cream with dill and lime zest - my lemons were a wee bit under the weather to use for zest. The flour thickened the cream sauce and it wasn't runny at all. I used a mixture of leafy greens - spinach, kale and Swiss chard. The salmon was moist and cooked perfectly! I sprinkled Parmesan cheese and lemon pepper on the grated potatoes and they browned up nice and crispy. This fish has a very subtle flavour, just make sure not to overdo the dill. Next time I make this dish (and there definitely will be a next time), I'll make sure my lemons are zestful. Awesome dish I served with pan seared asparagus!!
I made this last night for a New Year's Eve safari supper and it was ideal because I was able to prepare in advance. The rosti topping was very tasty-I added some Parmesan cheese for added flavour. For the fish filling, make sure you drain the spinach really well so the sauce doesn't become watery. I also added a desertspoonful of cornflour to the cream mixture so the sauce thickened and that worked well. I will definitely make it again. Delizioso!
Tried this last night and it was not bad. Replaced the double cream with half n'half and doubled the amount of garlic. I actually doubled the whole recipe. Had some problem with the potatoes though, but it was probably my fault because I peeled them first and they might have cooked to long. As I tried to grate them, they fell apart so I ended just shredding them in my hand. I used Wild Salmon Patties from Trader Joe's. They are already skinless,boneless. I added alot of chopped chives into the cream mixture. The finished product really needed salt and I used very little salt usually. The taste was nice, but I'm not sure I would bother making these again.