Salmon and Cheese Parcels
Motobug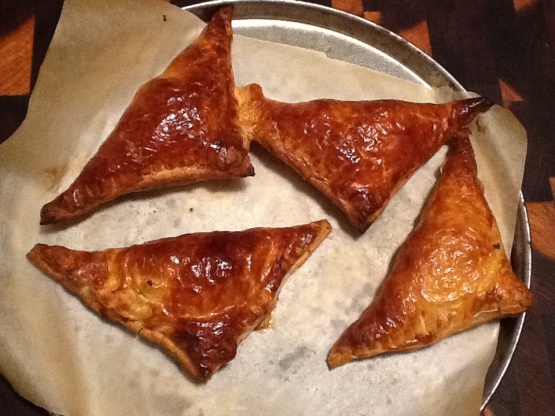 This is a fantastic recipe for a dinner party, serve warm with a crisp salad or some green vegetables and new potatoes.It's a favourite in my family.
Mix together onion, basil, parsley, celery, chili, cheese, salt and pepper, set aside.
Roll out pastry to a 16 inch square, cut into 4x8-inch squares.
Spread 1/2 of the cheese mixture on one side of each piece of pastry, top with salmon and the rest of the cheese mixture.
Fold the other half of pastry over salmon, dampen the edges with water and seal well.
Put 3 cuts in top of each parcel, then brush the pastry with beaten egg to glaze.
Cook towards the top of preheated oven of gas mark 7 or electric 425°F for 20-25 minutes until risen and golden.
Serve.