Salisbury Steaks with Mushroom-Wine Sauce
Comfort food updated with fresh mushrooms and just a touch of wine.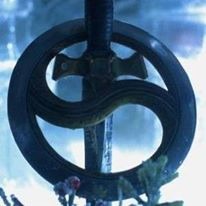 Delicious, easy to prepare recipe. I did receive one complaint from DH that the gravy was a little too salty. I'll probably cut down on the amount of garlic salt the next time I prepare this.
Combine beef, parsley, garlic salt and pepper and shape into 4 (1/4 inch thick) patties.
Heat a non-stick skillet until very hot, add patties and cook until browned on both sides, remove to a plate.
Pour off pan fat, add butter and mushrooms, stir fry 2 minutes.
Add vermouth and cook 1 minute scraping in any browned bits.
Add gravy, stir, add beef patties, simmer over medium heat, turning once, until juices run clear.