Salisbury Steak With Dill Stroganoff Sauce
Prep 20 mins
Cook 20 mins
We had this at a dinner party last weekend and it was really good. The sauce went well over the mashed potatoes we had, but I think it would be really good over rice as well. Recipe also doubles well for larger parties.
Directions
Salisbury Steak.
In a large bowl combine bread crumbs, onion, ketchup, egg, salt and pepper and blend well.
Add beef and mix well, being careful not to overmix.
Shape beef mixture into 6 oval patties, approximately 1/2 inch thick.
Broil to desired doneness, approximately 4 minutes on each side.
Stroganoff Sauce.
Rinse mushrooms, pat dry and slice to desired thickness. (not everyone likes mushrooms so I leave them chunky so they are easier to pick out).
Melt butter in a large skillet.
Add mushrooms, onion, garlic and paprika and saute until mushrooms and onions are soft.
Add cream of chicken soup, water, dill, salt and pepper, and sour cream. Continue cooking for approximately 5 minutes.
At this point you can either serve patties with sauce on the side, or throw the patties into the sauce to infuse the flavor for a minute or two.
Serve with rice, mashed potatoes, or veggie of choice.
Most Helpful
Wonderful meal and loved the sauce. I used ground round and cooked the patties in a skillet until nicely browned and then set them aside. Using the same skillet I added the butter, mushrooms, onion, garlic, and parika scrapping up some of the browned bits on the bottom too. Added the remaining ingredients than put the patties back in the sauce to cook thru. Served with mashed potatoes and green beans for supper and not a word was spoken while eating! Thank you Dave for sharing this recipe. Made and reviewed for Pick a Chef - Spring 2009.

This is really high class comfort food! It's so good I'll be making it again soon. I only had 500g (1lb) of ground beef, so I cut back the Salisbury Steak ingredients accordingly. I found this made 5 generous patties. I combined the ingredients in the food processor and pulsed until they were just combined. I was really impressed at what lovely light hamburger patties it made! I did make the Salisbury Steaks a little ahead of time and kept them covered in the refrigerator so they would 'firm up' and not fall apart when being cooked. I made the full quantity of Stroganoff Sauce. Don't wince at the use of cream of chicken soup in this recipe! It gives the sauce a lovely velvety texture and the taste is just wonderful and still very natural. To make sure everything went together smoothly, I mixed the wet ingredients for the sauce together with a whisk before adding to the pan. When the sauce was ready, I added the meat and simmered it, covered, so that the flavours would permeate the steaks while they reheated in the sauce. We really enjoyed this served with mashed potatoes and steamed vegetables!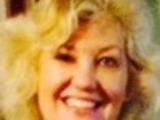 fed it to 6 people..many compliments...had it with rice. could feed 7-8 with smaller pieces.