Prep 10 mins
Cook 15 mins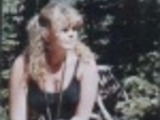 The only frozen dinner I have ever cared to eat was the Banquet Salisbury steak with mashed potatoes and corn. I hate the potatoes (instant is just yuck), but do enjoy the rest of the meal so I decided to try to make my own. This is the results of my efforts and I must say, the taste is very close, but even better. This is cheap, easy and freezes very well. If you are going to freeze these then don't freeze them in the gravy. They are much better if the gravy is fresh. Be sure to cut the gravy ingredients if you are not using all the steaks. These can be frozen raw or already cooked.
Directions
In a large bowl, beat eggs.
Stir in soup/dip mix, bread crumbs, salt, pepper, garlic powder and Worcestershire sauce.
Add beef; mix gently with wet hands.
Press into thin oval shaped patties.
Fry in a large skillet over medium heat until done, turning occasionally.
Remove steaks and set aside.
If gravy is desired then add 4 tablespoons of flour to the drippings in the pan; stirring until all the drippings are soaked into the flour.
Add 4 cups of beef broth all at once; stirring constantly until thickened into gravy; season to taste.
Add meat back to the pan of gravy; simmer until hot.
Serve with mashed potatoes or cooked egg noodles.
Most Helpful
I followed the recipe almost exactly, the variation being that I didn't fry the burgers until they were done, just until the outide was brown. I set them aside, made the gravy and added the meat back in before reducing, putting a lid on to slow the process, and I cooked it on medium until the gravy was thicker and the meat done. Then I removed the meat and further thickend and seasoned the gravy, and it turned out moist, tasty and wonderful with mashed potatoes! Thanks!
Yum Yum Yum !! I was really pleased with this recipe. I halved the recipe ( even the eggs HAHA) since it was just me, hubby and a 2 1/2 year old. Instead of beef broth I used " better than bullion " with excellent results. My sitter tried my sons leftovers and met me at the door asking for the recipe !! I ate the leftover piece 2 days later and it was great too ! Thanks for an excellent addition to the ground beef ideas..

This looks like a great recipe! I am going to add onions and mushrooms to the recipe, otherwise will cook as recommended. I did not rate b/c I have yet to make this meal but I will add to this comment once I have done so. Thank you for a delicious meal recipe!