Salatah El Loobyea (Lebanese Green Bean Salad)
Prep 10 mins
Cook 15 mins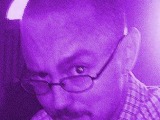 This is a nice change of pace from the typical bland way of serving green beans. I like to chill before serving, but they can also be served at room temperature. (Note: Prep time doesn't include letting the onion sit in the dressing or chilling in the fridge.)
Directions
Combine all ingredients except the green beans to make a dressing. Let the onion marinate in the dressing for at least one hour (the longer, the better).
Snap the ends from the green beans. If they're large, break them further so they're about the size of your index finger. Cook in boiling weater until tender, then drain.
Mix with the dressing, being sure to coat the green beans well. Let cool and serve, or better yet, chill in the refrigerator before serving.
Reviews
Most Helpful
If there is any secret here it's to give this a long marinating time. I wasn't at all impressed with it fresh made but it much better after being in the fridge for 8 hrs. Next time I think I would add some red pepper flakes to boost it up a bit.