Salami & Rice Salad Medley
Mandy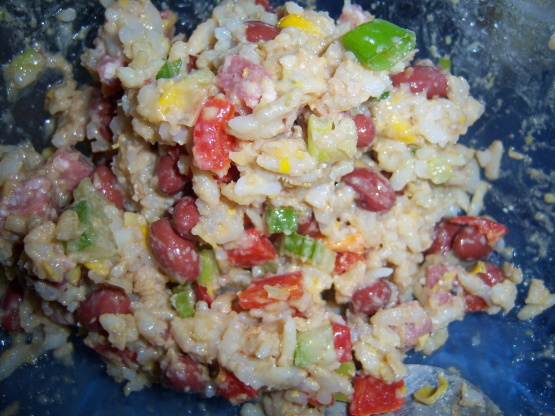 This is a Tana Ramsay recipe from one of her family cook books, just loved the sound of this one.
Drizzle a little olive over cooked rice & stir through.
Place in a large mixing bowl with the other ingredients & mix through the combined dressing ingredients making sure there is an even coating of dressing over entire salad.