MarieL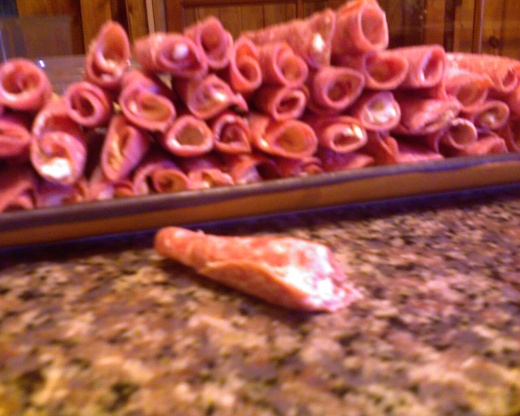 A spicy salami, horseradish and cream cheese finger food appetizer guaranteed to please fans of these flavors. Easy to make, and a great alternative for those who get tired of chips and salsa or veggies and dip, as long as you're not feeling too health conscious. Stores well in the freezer. Thanks to my friend Candy for this recipe -- I think of her and of her wonderful hostessing skills whenever I make them.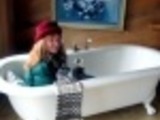 Very good and very easy to make. I made them for our Xmas Eve appetizer get together last night. They stay together really good so you don`t need tooth picks. They were all gone in no time and I will definitely make them again!! Thanks for posting.
Mix all filling ingredients well.
Spread a thin layer of filling on each slice of salami, then roll the slice into a tube.
Stack in layers, with wax paper between layers, and refrigerate. The flavors are best after several hours of refrigeration.