Salade Curichoise ( Potato Salad W/Ham, Celery and Cream)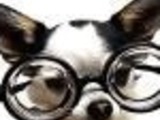 This rich summer salad from Normandy is wonderful with smoked or cold poached fish. To vary it, add chopped hard boiled eggs and or capers.
Directions
Boil the potatoes with the skins on, just enough water to cover and a tablespoon coarse salt (do not overcook; the potatoes should remain firm enough to slice when cooled).
Drain and cool slightly.
Slice potatoes 1/4 " thick while still slightly warm.
In a large bowl, combine cider vinegar, salt and pepper to taste, mustard and stir. Add the creme gradually, whisking slowly for two to three minutes.
Add the sliced potatoes, celery and ham and mix well but gently.
Adjust seasoning.
Most Helpful
Had DH prepare this and was done as is. Reminds me of my MIL's way of making her potato salad. DH liked it. Next time, I'll try it with the optional ingredients and use a very light cream. Thanks for sharing.

Very nice potato salad! I just added some chopped onion, but otherwise made this as written. I did use the light sour cream and I was very pleased with the results. Simple and delicious. I'll make this again. Thanx!

I liked this and it is a completely different spin on potato salad. I am glad I tried this recipe. I did add the boiled egg & capers as well as very thinly sliced red onion. Thank you Kate for another winner!